We are two sisters, both mothers of young children. who feel passionately about children feeling good about themselves and their world!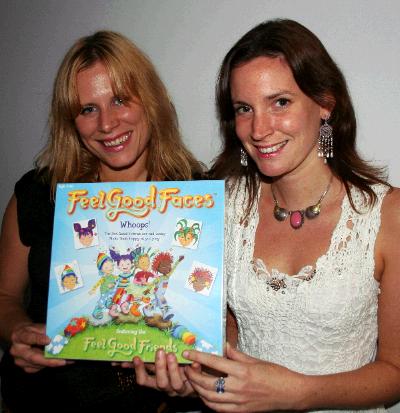 We wanted to create a range of much needed fun, educational products that teach children about emotional awareness, self esteem, empathy and their environment.
Toys these days seem to be full of negative stereotypical images and messages such as vanity, aggression and greed so we developed four lovable characters called the Feel Good Friends. They teach children about sharing, caring, appreciation and kindness and help children to feel happy, special, creative and calm.
We believe that children with positive beliefs are happier, more optimistic, have better relationships and do better in school.
Our backgrounds are in Psychology, Complimentary therapies, life coaching and Art and Design, so we put our skills together and after four years of hard work and lots of help and support from family and friends, the Feel Good Friends were born!!
This is what we have created so far but we have loads of ideas for the future so watch this space!
Have fun and Feel Good from Amy and Lucy!
Call us for further info:
01837 871777
07952 318382
Thank you!